Meet the 2019 Renewal Awards winners
The Atlantic and Allstate honor 5 innovative nonprofits that invest in communities across the country.
The Renewal Project
Editor's note: Nominations for the 2020 Renewal Awards will open in the fall of 2019. We will announce that date plus directions on how to nominate a nonprofit on TheRenewalProject.com. You can also subscribe to our newsletter, Renewal 365, to receive alerts. Winners will be named in spring of 2020.
Across the nation, nonprofit organizations are stepping in to play a vital role in building healthy, sustainable, and equitable communities. Today in New York, five such organizations were honored for the innovative work they do in transforming their communities and rewarded with a $40,000 prize to ensure they can continue their mission.
As local, state, and national leaders gathered at The Renewal Summit, The Atlantic and Allstate announced the winners of the fourth annual Renewal Awards. Speakers—including the winners who represented nonprofit organizations from Chicago; Compton and Oakland, California; Forest Grove, Oregon; and Philadelphia—gathered to talk about the big ideas moving our country forward.
From The Atlantic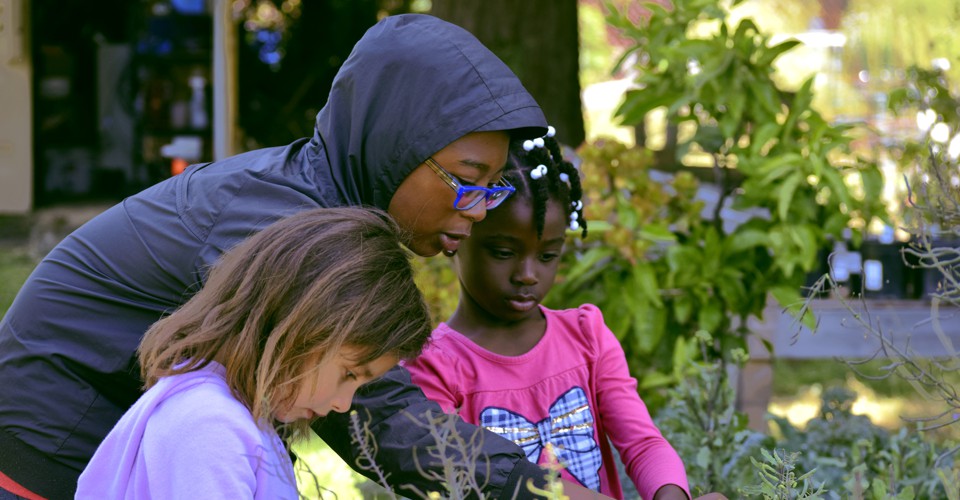 The five leaders from the winning nonprofits spoke about what inspires them to keep up their hard work—from helping young moms in Chicago break the cycle of poverty for their families, to investing in underserved kids in Oakland through urban farming.
The Atlantic and Allstate doubled the value of the grant, initially set at $20,000, and expanded the leadership opportunities for recipients. Each of the five winners announced today will receive $40,000 over two years to support their work. In addition, each of the five winners from last year's Renewal Awards will receive a second grant today of $20,000, making their two-year total grant also come to $40,000.
This year's winners are:
Acta Non Verba: Youth Urban Farm Project—Oakland, California: This Bay Area nonprofit elevates life in the inner city by challenging oppressive dynamics and environments through urban farming and education. Founded and led mainly by women of color from the surrounding neighborhood and larger community, ANV creates a safe and creative outdoor space for children, youth, and families in East Oakland, California.
Watch our conversations with Acta Non Verba's founder Kelly Carlisle and Program Coordinator Ayano Jeffers-Fabro after the ceremony.
---
Adelante Mujeres—Forest Grove, Portland: Founded in 2002, Adelante Mujeres was created to focus on the needs of marginalized immigrant Latina women in Oregon. Adelante Mujeres provides holistic education and empowerment opportunities to low-income Latina women and their families to ensure full participation and active leadership in the community.
We spoke with Adelante Mujeres co-founder and executive director Bridget Cooke at the ceremony. Watch our conversation here.
---
The Compton Initiative—Compton, California: This nonprofit made a 40-year commitment to restore the City of Compton by painting homes, schools, and churches in partnership with individual volunteers and other organizations. Starting in 2006 with a small group of volunteers eager to show love and inspire hope, the organization has grown to thousands of caring workers of all ages and backgrounds.
We spoke with The Compton Initiative director Jeudy Mom at the ceremony. Watch that conversation here.
---
New Moms—Chicago: New Moms serves over 800 young moms and children each year through innovative, wrap-around support. For over 35 years, New Moms has helped youth find safe homes, get quality jobs, and strengthen their families. Through innovative programs and the social enterprise candle business Bright Endeavors, it helps young families make rapid, lasting change—stabilizing their families and exiting poverty for good.
we spoke with New Moms director of development and communications Jenna Hania at the ceremony. watch that video here.
---
Welcoming the Stranger—Langhorne, Pennsylvania: This nonprofit offers free classes and resources to adult immigrants and refugees. It empowers them to develop skills they need to become self-sufficient, active, productive, thriving members of their communities. Thousands of hours of volunteer labor each year have resulted in over 4,000 students from 104 different countries being served.
We spoke with Welcoming the Stranger board member Lois Heist at the ceremony. Watch that video here.
---
This year's winners were selected from a pool of 9,300 nominees. From that pool, a team of editors at The Atlantic whittled down the list to 15 finalist organizations.Winners were selected through a combination of public voting and evaluations by a panel of judges. Read more on TheAtlantic.com.
The Renewal Project
The Renewal Project is
Allstate
's platform to support local problem solvers who are strengthening their neighborhoods block by block.